Hi Everyone,
I'm excited to show y'all this. This is like the easiest "photoshopping" or "airbrushing" ever, & it takes just
1-2mins or less, and it's free
. For everyone with PC's this is fab.
I love photoshop!! It's great, but it takes so.... long to do work, and u have to be meticulous. However some people would love to have a quick photoshop/ easy / editing look for facebook profiles, myspace, whatever u want. THIS IS FOR YOU! For some reason I always had it on my computer (Sony vaio windows vista but never used it)
[Added screens & captions to make it easier]
It's Called
Windows Live Photo Gallery!
not the regular windows photo gallery.
.
.
it's like an advanced version of the photo gallery. it does cool stuff like
-straighten photo
-the airbrushing effect
-auto fix
-brightness, contrast
-remove red eye
-make black & white etc
here's an easy way to check if u have it.
Click
Start
menu ->
Search the word "Gallery"
-> see if it comes up. If you don't have it. You can download it
here
. [u do not have to connect to the net after u're done downloading]
this is the logo below: so you'll know you are working with the right thing
Ok now that you've found it / downloaded it. the fun stuff :) I'll pick a random picture old pic that was straight from the camera, & unedited in anything as an example.
(i once posted it here)
The photoshop Airbrush Smooth Look
1.

Open a random face picture (you could try it with non portrait/ face pics) & click "fix"





2.

My fave first step. : click "Auto Adjust" (you can undo if you don't like it)



2b.

Optional: click
"
Straighten Photo
"
-use if you auto adjusted & it zoomed too much, or u want to go back to you previous pose ( or want to do it manually & skipped auto adjust. )
*-click Straighten Photo
*you'll see lines which help u, as you slide it.
*(click "straighten photo" again when you're done & the lines will go)
3.
Click "
Adjust Detail
." then click "
Analyze
"& you are all done. the more you move "
reduce noise
" to the right, the softer it looks. (or leave it at Analyze)
- it zoomed in so u can see the difference, i guess
ps:

Lynda

, u know you kinda suck with instructions!! lmao, this is your birthday present, a picture tutorial :) & yesterday's "gift."

((u dont even have to read the text, just read the images & caption))

I added a GIF below ( my 1st GIF, so the quality isnt great, but hey... its better than nothing):

picture 1

= original

picture 2

= tutorial airbrush (top)

grey scale (bottom) -

it has various options for

greys

,

sephia

, and u can still play with the exposure (brightness, shadows, contrast, highlights etc) picture 3

= after reducing the noise, I played with contrasts, lightening etc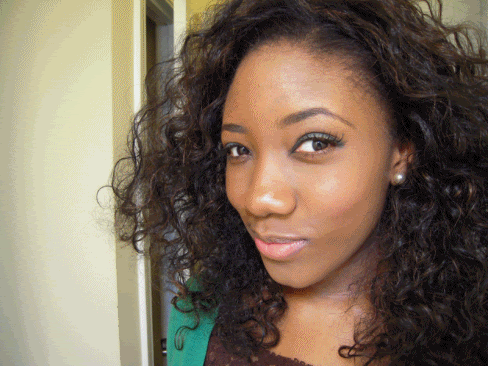 I used
photoscape.org
software to make the gif it was pretty easy & free (and loads of cool image things, like these
screenshots
)
thats all folks, and if ure eyes hurt LMAO from the animated gif, the image below is the Windows Live airbrushing/ retouching (inside) & black & white outside
(i combined it with photoshop, didnt edit the pic in photoshop I only used Windows Live Photo Gallery, But just erased part of the b&w and put it on top the color, so u could see through, then joined them)
hope everyone is having a nice week, & this is useful to someone.
Its as easy as 1, 2, 3
xoxo Bombchell
yeah the angle of the pic is different!! a lil weird but its still pretty, so manage, its just a tutorial. Im not a pro.